Website Maintenance & Security
A happy WordPress site needs attention.
Visitors to your website will want to find it up-to-date, secure, error-free and intuitively designed and laid-out. You need to make sure it provides a great user experience. Furthermore, this is definitely something that Google appreciates also!
Given the time this takes, why not let me look after all these aspects of your website, so you can concentrate on your business?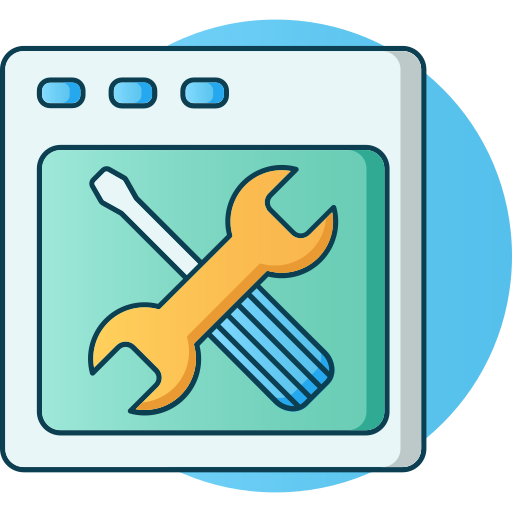 What does website maintenace involve?
All of the websites I build or work on and based on the hugely popular WordPress content management system.
Now, without wanting to get too technical, WordPress is a basically a software that is used to make your website. In addition to this, there are 3rd-party 'plugins' and designs that are often used to add extra functionality and customisations to your website.
All of these elements will need regular updating to ensure that they are working smoothly, that they are secure and don't render your site vulnerable to hacking (yes, there are people out there who will try it!), and that the overall performance and user experince of your website maintains a high standard.
But maintenance doesn't stop there! Back-ups, virus scans, content updates/modofications, server side adjustments, and regular monitoring should all be considered essesntial elements of a well maintained, healthy website.
But what are the actual benefits for me?
FOUNDATION
Quick, but Functional.
Wordpress Site (1-2 Pages)

Up to 10 royalty free images

Unlimted users & self edit ability

Social Media platform links

Logo/Branding (reduced fee €100)
DEVELOPING
Professional, content rich
Wordpress Site (3-8 Pages)

Up to 25 Royalty Free Images

Social Media Feed Integrations

Logo/Branding (reduced fee €50)
COMPREHENSIVE
Expansive & fully optimised
Wordpress Site (8-15 Pages)*

Up to 50 Royalty Free Images

3 hrs. WordPress Training

2 x 1 min. Promotional Video

Guaranteed Website Speeds
* Larger sites are possible, but would need to be discussed in more detail.
** It can be assumes that any of the above levels also includes ALL elements included in previous levels (even if not specifically listed)
Funcionality Integrations
You may have noticed I mentioned 'Functionality Integrations' in the pricing table above… this is what I meant by that. This list is not-exhaustive – that is to say, if you don't see what you are looking for, please still ask!
| BASIC | ADVANCED | PREMIUM |
| --- | --- | --- |
| CONTACT FORM | NEWSLETTER FEATURE | POP-UPS |
| IMAGE SLIDER | CHAT FEATURE | PAYMENT FACILITY |
| EMAIL (3 ACCOUNTS) | BLOG SET-UP | CUSTOMER LOG-IN |
| | MEGA MENU | EVENTS CALENDAR |
| | EMAIL (<10 ACCOUNTS) | EMAIL (+10 ACCOUNTS) |
Now you have a website! Do you want to see it grow?
Learn more about my support services
Frequently Asked Questions
If I was in your positon, I would have a load of questions that I wanted to ask. So let me try and help you out with some answers now.
Why Choose Equation Web Design?
EYE-CATCHING DESIGNS
Beautiful designs, that create the right first-impressions.
FULLY OPTIMISED
SEO, speed, security - high performance websites in all aspects
ATTENTION TO DETAIL
Its all in the details! Every aspect of your website checked and re-checked to make sure its perfect!
FOCUSED ON YOUR NEEDS
Websites that are tailored to your needs, bringing your vision to life​
AFFORDABLE
Guaranteed value for money - your perfect website shouldn't have to be beyond your budget.