How to get a new website, without breaking your budget.
In today's digital age, having a website is essential for any business or individual looking to establish an online presence. However, designing a website can be an overwhelming task, especially if you're on a budget.
Fortunately, there are ways to choose a web designer on a budget without compromising on quality. In this blog post, we will provide you with some tips on how to choose a web designer that offers the stunning website you hoped for while staying within your planned budget.
Where do I start? There are a lot of options in the Taunton area...
Research local web designers
If you're on a budget, working with a local web designer can be a cost-effective solution. Local web designers are often more affordable than larger firms, and they may be able to offer you a more personalized service. Search for web designers in Taunton or Somerset on Google, and you'll be able to find a variety of local web design companies to choose from. Look for web designers who have a portfolio that resonates with your taste, and who have experience working with businesses or individuals similar to yours
Be sure to take a look at their web design portfolio.
Before hiring a web designer, it's important to review their portfolio. A portfolio will give you an idea of the designer's skills and style, and it will help you determine whether they're a good fit for your project. Look for a designer who has experience working on projects similar to yours, and whose portfolio reflects the style and aesthetic you're looking for.
Many web design agencies in the Taunton and wider Somerset area have offices that you can visit. Take advantage of that and pay them a visit to talk about your needs and, most importantly, take a look at the work they do.
A good portfolio should demonstrate the designer's technical skills, creativity, and attention to detail. Any good web designer should have examples of their work, that they are proud of, and want you to see.
Read reviews and testimonials
In addition to reviewing their portfolio, it's important to read reviews and testimonials from past clients. This will give you an idea of the designer's reliability, communication skills, and ability to deliver on time and within budget.
This is of course great advice when looking to choose any service. With many different web development services available in the Taunton Deane area, testimonials can be a great way of narrowing down your choice.
Check out the designer's Google My Business page, social media pages, or ask for references. A good web designer should have positive reviews from satisfied clients.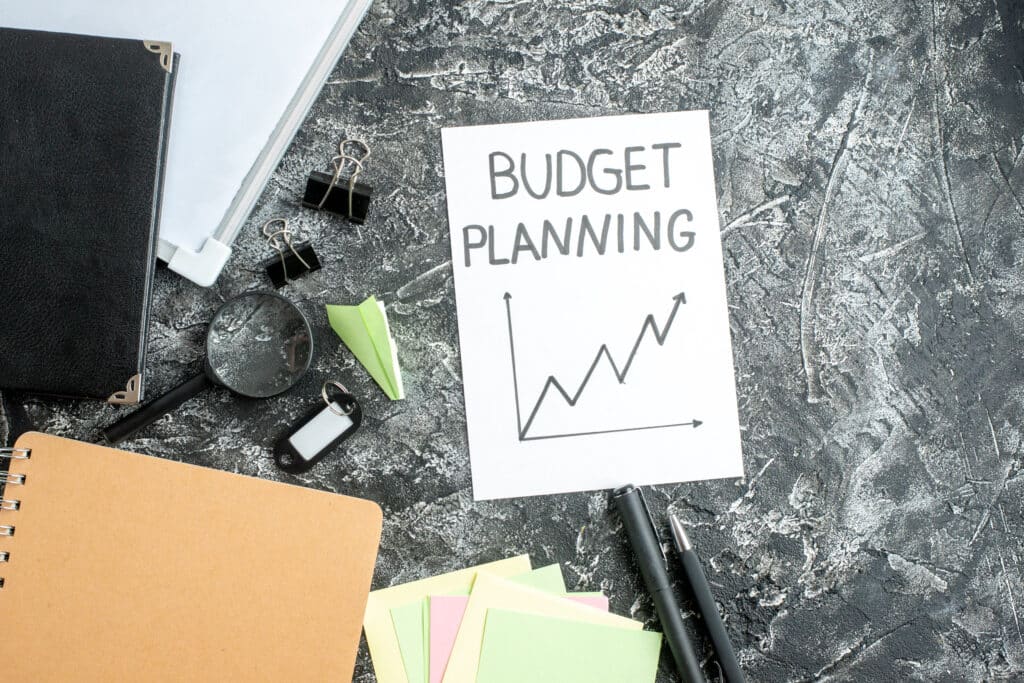 Determine your budget and your needs.
Before you start looking for a web designer in the Somerset area, it's important to determine your budget. You'll need to have an idea of how much you're willing to spend on your website, and what features you need. This will help you to find a web designer who can work within your budget and still deliver a high-quality website
When budgeting, it's important to consider ongoing costs such as maintenance, hosting, and updates. Most web designers and agencies should be able to offer you an indication of cost from the outset. Be aware of those that cannot do so, and instead offer 'bespoke quotes' that quickly exceed your limitations.
When you're working with a web designer, it's important to be clear about your needs and expectations. Make sure you provide the designer with a clear brief, including your budget, design preferences, functionality requirements, and timeline. This will help the designer to provide you with an accurate quote and avoid any miscommunication or disappointment down the line. Be open to feedback and suggestions from the designer, as they may be able to suggest cost-effective solutions that you haven't considered.
Finally, get some indication of the 'process' so you can understand how things will happen.
When choosing a web designer, it's important to ask about their process. Find out how they approach projects, what their design process looks like, and how they communicate with clients. A good web designer should have a clear and efficient process that ensures your website is delivered