Elementor Page Builder... why it is the best?

What is Elementor, and why is it the best tool for the job?
One of the great things about WordPress is that it doesn't require that you are able to 'code'. And that is something that is still a slight misconception when it comes to developing websites – the idea that to do so is beyond the realms of possibility as it involves learning a whole new language. For certain, you  quickly realise that to be able to do so represents a huge advantage and can really help with further customising your sites, but it isn't required. And this simplicity has then been taken a step further again with the development of 'page builders', of which Elementor is a great example.
Yes, page builders. Are they are pretty much as the name suggests.
A page builder is basically a plugin (like an additional piece of software) that lets you design, manage, structure and optimise pages with efficiently and with minimal effort. You can create unique layouts using 'drag & drop' system, without having to write any code.
Using a grid system as a base, they provide the users with building blocks such as headings, paragraphs, images, lists, galleries, widgets etc to build with. In addition they update in real time so you can see changes as you make them.
They really take a lot of the stress out of building websites and allow you to focus more on tasks such as design, branding, marketing, performance and SEO (and they even help with these tasks also!)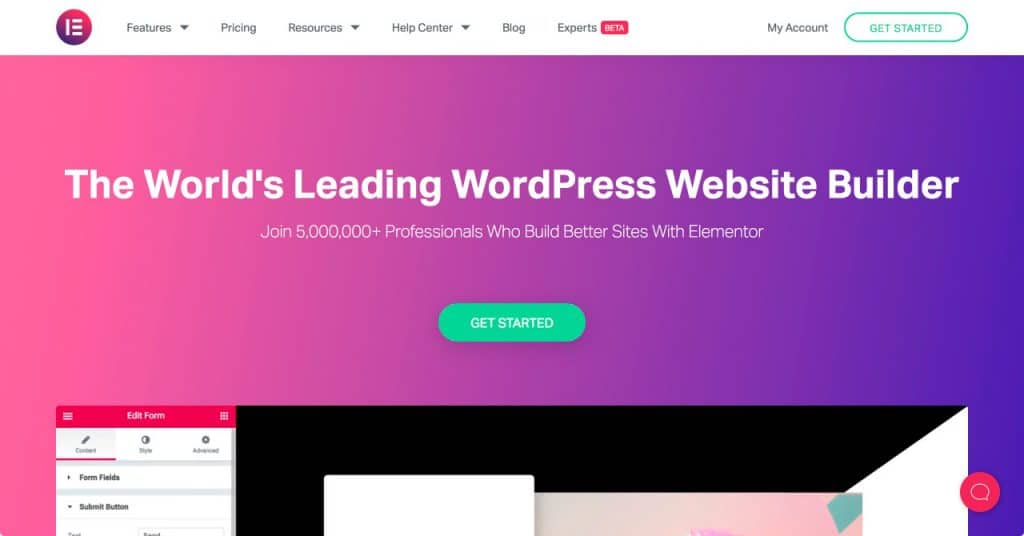 What makes Elementor stand out from the crowd then?
So, there it should come as no surprise that there are a number of (very good) page builders out there: Divi, Beaver Builder, WP Bakery and WordPress' own Gutenburg editor. And the competition among these is intense. Having tried all of these option at one time or another, my vote goes to Elementor in the end . Let me give you a few reasons why:
1. Of course, you get all the options you would expect, but then Elementor goes way beyond this also, such as interactive motion effect, custom positioning options and shape/section dividers. All of which allow you to make the content and style of your pages so much more appealing.
2. In excess of 60 widgets that can be seamlessly integrated into your pages. Allowing the functionality to be all but limitless.
3. Super easy and intuitive responisve design. Yes, of course, all page builders allow for rsponsive design. These days, its a must. But the ability Elementor gives you to quickly reviews your designs across all devices is a huge time-saver.
4. Dynamic Elements and Global widgets. Getting a little more technical here, but in short, these features alow you to easily build pages across your website that share common features. Makes the development process much more efficient.
5. Full Woo-Commerce integration (nothing unusual here) but with all the full drag-and-drop and efficient page building tools mentioned above.
And you dont just have to take my word for it…. here is a snapshot of the reveiws from the WordPress Plugins repository: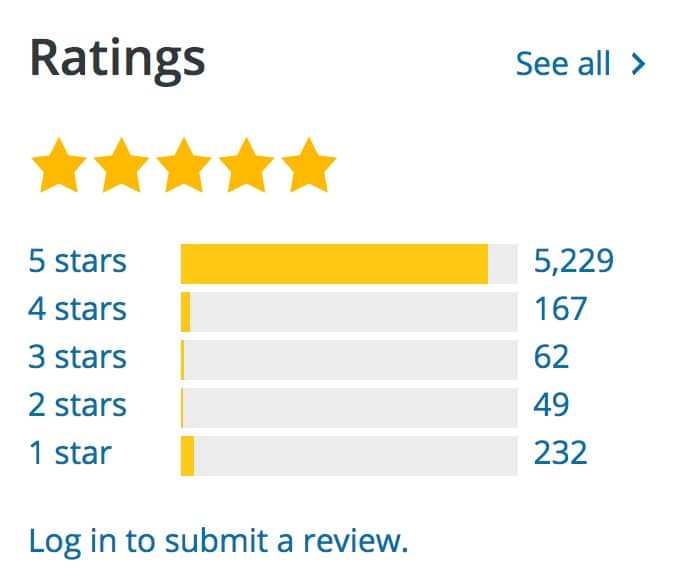 Let me do the maths for you… 96% of users gave a 5 star review! And if that wasn't enough for you, take a look at the result of a poll conducted among professional web developers regarding theor favourite page builder. Yes, thats Elementor at the top!
Some interesting Elementor facts...
Only created in 2016, Elementors growth has been prolific
Elementor powers 2.5% of worlds top 1 million websites
Elementor is the 5th most popular WordPress plugin
Elementor is available in 58 languages